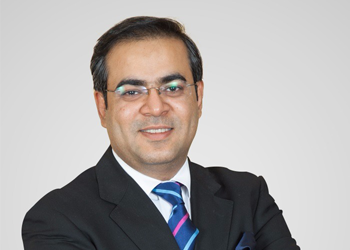 Mr. Shahid is Non-Executive Director on the Board of the Company. He is also a member of the Board Audit Committee and the Board HR Committee. Mr. Shahid has more than 20 years of proven track record in Products/Services Design & Sales, Artificial Intelligence solutions, Digitalization & UI/UX, Big Data Analytics, Customer Experience Management, Stakeholder Management and Project Management.
He has served at Pakistan Telecommunication Limited – PTCL (Pakistan) for three years as Chief Commercial Officer. He has also served for public relations and corporate communications of PTCL Brand including advertising on ATL, BTL and digital mediums, product design and pricing of PTCL products such as Landline, Broadband Internet, Fixed Wireless 4G internet and IPTV, customer care and 24×7 contact center operations at four locations with 2,000 agents to support field operations and led new products and services innovation.
He had also worked for Jazz, (Formerly known as Mobilink, Pakistan), National Database and Registration Authority
– NADRA (Pakistan), Premier-KUFPEC Pakistan B.V. (Pakistan), Premier & Shell Pakistan B.V. (Pakistan) and Micro
Innovations and Technology Private Limited (Pakistan).
Mr. Adnan Shahid is an MBA in Innovation and Global Leadership from Massachusetts Institute of Technology, Cambridge, USA.