05/03/2018
Posted by:

TPL-Trakker

Category:

Blogs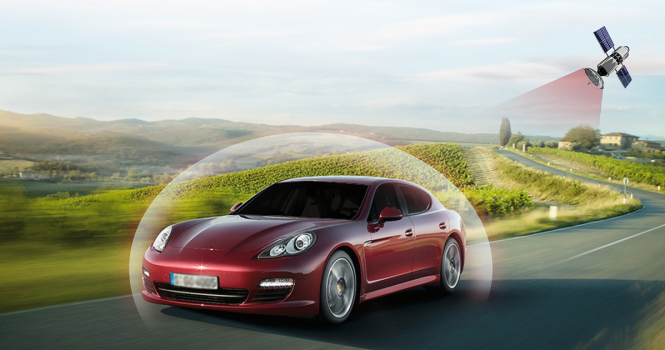 More than 20,000 vehicles get stolen in Pakistan every year!  The average price of a vehicle is around eight lakh, which is equal to the four-year salary of a minimum wage worker in Pakistan so we bet no one would want to make it to this list.
Car trackers act as the last wall of defense against such crimes but this is not their only feature. Besides safety, car tracking systems are offering an array of services to equip your car with smart features for increased efficiency.
Let's have a look at 6 reasons why you should install a tracker in your car:
Helps locate car
First and foremost, the car trackers are equipped with a GPS tracking device that tracks the exact location of the vehicle. It helps prevent thieves from getting away with your prized possession. The tracking system can work for weeks without recharging and provides accurate data of your car's location to the tracking company.
Locks the car
In earlier days, when a car was stolen, the owner couldn't do anything about it. But now, as we have smart tracking systems available it is quite easy to block the car's engine and trap the robbers inside it with a push of button. Amazing, isn't it?!
How it works? Well, tracking devices block the engine of the car by removing the connection between the motor and the generator, rendering it lifeless. However, conscious owners can also set the radius, out of which the car will automatically get locked. This feature is called 'Geo-Fencing'.
Comes with an SOS button for help
Pressing the SOS button in GPS tracker is equivalent to alerting the authorities or sending an alert to registered numbers. This particular feature has been proven helpful in emergency situations. SOS button in GPS tracker may differ in shapes and sizes depending on the type of device. Sometimes, the panic button in GPS devices for elderly drivers is different from the button for child monitoring devices. But regardless of the type of device, SOS button in GPS tracker has the same purpose, to send alerts and ask for help when needed.
Optimize Route Plans
Car fleets can use this functionality to keep their cars on fixed routes. The fleet services of carpooling apps and heavy transport vehicles can use the route optimizing feature to easily trace their cars and get help to them when needed. It notifies the fleet managers that their cars are not following a fixed route, allowing them to make the necessary arrangements.
Saves you Money
This is a recent feature introduced in car tracking devices. It lets the owners of the car know about its health, .i.e. fuel consumption, radiator leakage and more. The owners are prompted when the car is consuming abnormal level of fuel informing users of the right time to take it to a mechanic shop.
Helps you recover your car
With tracking device in your car, tracking service providers closely helps with law enforcement agencies to recover your stolen car. It maximizes the chance of your car to be recovered in the same condition.
Bottom-line
In a country like Pakistan, a car tracker is a must! It ensures safety of your car and also enhances your driving experience through useful insights.
TPL Trakker going green this March
TPL Trakker celebrates the month with enthusiasm and fervor to commemorate the adoption of the Pakistan Resolution on 23rd March. To memorialize this day, TPL Trakker is offering 23% discount on March 23rd as part of their #GreenMarch celebration.  It also provides multiple other discounts and offers throughout the month, to find out more about the celebrations visit our website: www.tpltrakker.com/shop