FMCG
18/10/2018
Posted by:

TPL-Trakker

Category:

Blogs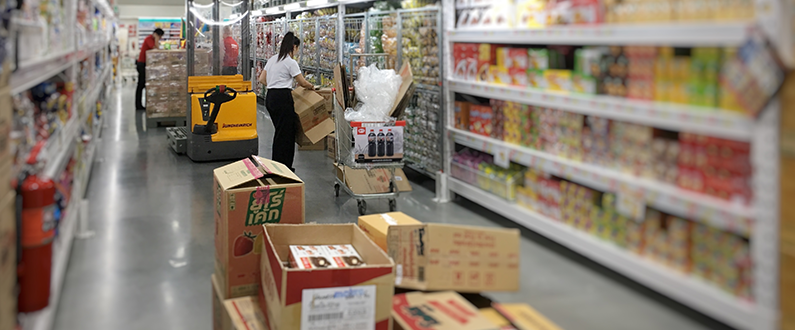 In the FMCG industry, supply chain optimization and transparency is critical in order to optimize delivery lead times across multiple distribution points across the globe. A desired supply chain mechanism consists of dispatching goods to multiple locations nationwide with minimum lead times and a well forecasted trip to counter any unforeseen variables. A minor delay in trips could disrupt schedules and cause a potential loss in a business's profitability. Implementation of TPL Trakker's solutions in the FMCG industry can benefit businesses in numerous ways.
TPL Trakker provides solutions which help FMCG's make sure their operations run smoothly and goods are transported in a safe and secure manner. These customised solutions help make deliveries quicker, safer and more predictable. Driver behavior, route optimization and vehicle condition are all important aspects which need rigorous monitoring and improvement to optimize the next journey, to make it more cost effective and quicker. TPL Trakker has created "Trip Management System" for optimal route planning which gives customers real time updates of all their vehicles in their fleet. FMCG's can use our Trip Analytics feature to monitor vehicles and suggest the best route to minimize delivery times and meet industry wide supply chain challenges.
At its core, vehicle tracking pinpoints vehicles on online maps in real-time or over a defined period; Trakker's solutions also offer functionality such as, route reports and driving-safety analysis leading to a more efficient work environment. Preferring unauthorized routes, harsh driving, harsh cornering and harsh acceleration could result in increased expenses and safety hazards. TPL Trakker's features such as Driver Scorecard provide a driver performance evaluation dashboard, assists in providing customers timely deliveries and monitors driver behavior which may result in reduce fuel costs.
TPL Trakker's solutions help businesses to augment productivity, accelerate operations, pull down the costs and optimize business outcome. With TPL Trakker, you can ensure that your vehicles are being used as efficiently as possible, while also limiting inefficient driving behaviors and optimizing route and delivery management solutions!