#ILoveTech – Technology transforming lives!
30/01/2018
Posted by:

TPL-Trakker

Category:

Blogs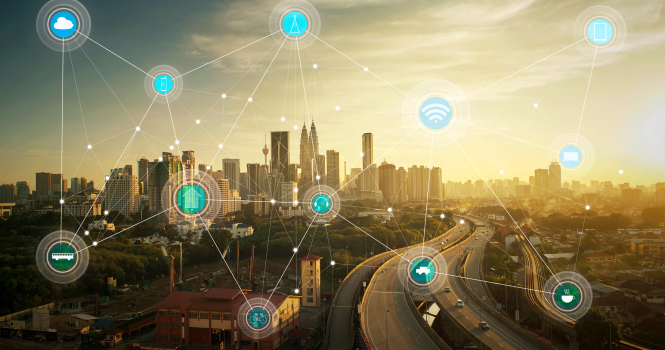 Technology is evolving at a rapid pace. Tesla has launched its first self-driving vehicle, LG is jumping into mobile wallet bandwagon, Google has launched its own smart home devices, and Facebook is launching its own virtual reality social media platform.
Every single gadget described above is changing the way we live. These technologies are supposed to change our lives and they are doing just that. It leads to an anticipation of when will Pakistan witness the waves of these revolutionary changes.
Pakistan being a developing or third world country falls in follower category, but, we are the early birds!
This decade has seen exponential increase of internet users in Pakistan, thanks to 3g and 4g connectivity which has made it possible for both urban and rural population to benefit from the technology. This served as the basis of many innovative technologies and services that are shaping the digital world today.
With as many as 40.56 million mobile internet users (as per PTA) benefitting from high bandwidth available to them, technology is fueling following trends in Pakistan:
1. Carpooling: Carpool has revolutionized the intra city transportation industry around the globe and in Pakistan. Though the operations are currently confined to major cities only but this advancement has really redefined the usage of technology. It has also helped in creating employment opportunities for a lot of resource with a multiplier impact on many industries such as automobiles, mobile phones and data services.
2. Digital Payments: From gold to paper currencies and from plastic money to cryptocurrency, world has taken a huge leap. Though it's in naive stage in Pakistan but payments and transactions processes are transforming. With the advent of mobile banking and NFC based payment solutions, disruption is inevitable. Time is near when your mobile will be your bank, wallet and credit card. Initiated as a pilot phase in few restaurants, NFC based payments have entered in new era. Upcoming projects like Lahore Transport Company will use similar payment mechanism in which fare can be paid using a card which will be linked to bank account and can be topped up. System is powered by Pakistan's tech giant TPL.
3. Online Shopping: Ecommerce is the most significant disruptive sector that has witnessed exponential growth. According to a report by United Nations Conference on Trade and Development (UNCTAD), E-commerce market worth around $100 million and expected to reach $1billion by 2020. From a needle to airplane, you can buy anything with a click. Today, Pakistan stands on 86th spot in the world of E-commerce. You can buy from a range of products and services. From apparels to electronic appliances, from gadgets to grocery and from furniture to vehicle tracking services.
4. Vehicle Automation and Navigation: With navigation and tracking solutions along with advent of 3G and 4G services, cars are smarter and technologically sound. You can now get to know the congestions and traffic updates in advance to plan your route. Thanks to navigation solutions, you can reach any unknown destination very easily. Tracking solutions are so advanced that they can now score your driving skills based on behavior and choice of decisions you take during driving. In a country like Pakistan, tracking solutions are a blessing as thefts are prevented to considerably large scale. Pakistan's premier vehicle tracking company, TPL Trakker is offering solutions like tracking, lockdown and fuel monitoring. The company is using contemporary innovative solutions of Dell Inc (an American multinational computer technology company) for their IT support and with their newly designed Electronic Complaint System e-CS helps with reducing complaint cycle, which makes it easier for customers to launch complain and take feedback. In 2017 only, 147 stolen cars were retrieved by TPL Trakker. The company is making it easier for Pakistanis to navigate around the country by offering its own map which is also available in Urdu.
Technology has no boundaries, we have just seen the tip of iceberg and the quest is continued!