Interview with CEO – TPL Trakker
08/05/2018
Posted by:

TPL-Trakker

Category:

News
Sarwar Ali Khan is the CEO of TPL Trakker, an asset tracking company that offers a range of solutions—from vehicle tracking and fleet management to container and cargo tracking services. Sarwar is leading the company since 2016. He has over 10 years' experience working with local and international companies including Accenture, Samsung and National Bank of Pakistan with expertise in strategy formulation and cost optimisation. He holds an MBA degree from INSEAD and a BS in Computers Science from the University of Wisconsin.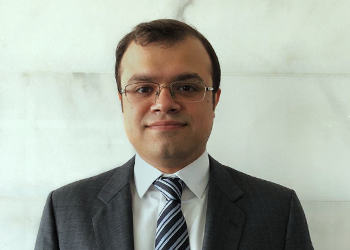 BR Research sat down with him to talk about TPL Trakker's performance and portfolio since he joined some industry dynamics and prevailing technology within the industry and the strategy for TPL Trakker going forward. Here are the edited transcripts of the interview.
BR Research: Give us a little background of the TPL group; and how has TPL Trakker performed since you joined?
Sarwar Ali Khan: The TPL group started 18 years ago with the launch of Trakker Pakistan limited, which was focused on providing vehicle tracking and fleet management services. Over the years, TPL ventured into other allied services linked to vehicle tracking. We launched general and auto insurance; TPL Insurance Ltd. in 2005, followed by TPL security services. Another line of business that complimented our existing asset tracking business is mapping and navigation. Our in-house GIS team that has been developing and gathering data since 1999 helped us launch TPL Maps in August 2016.
This app is similar to Google Maps, but we have the local advantage of a larger database. On google maps, you wouldn't generally find specific locations—especially for residential areas—but we have a lot more data points or points of interest, as they are called, compared to google maps.
We also acquired a life and health insurance company (Asia Care), which we re-branded as TPL Life that provides life and health insurance. We decided to reorganize our business portfolio, by launching our parent entity TPL Corp, aligning all our business segments into separate businesses.
In terms of our business performance, we have done well last year; our revenue closed at Rs1.5 billion, and we are planning to achieve 18-20 percent growth this year with our new lines of business.
BRR: What does asset tracking entail; and what other services do you offer within TPL Trakker?
SAK: Asset tracking is our main product with vehicle tracking, as well as bike tracking. We have an active vehicle base of around 150,000 vehicles. We also develop customized tracking and monitoring solutions for our clients. Our clients belonging to logistics industry manage their whole fleets through our fleet management services.
BRR: Is the vehicle tracking similar to the GPS services available to us on our phones?
SAK: It is similar in a way, yes. The difference is your phone gives you just the basic location. A tracking device, on the other hand has two components. One component gets the location, which is through the GPS; and the other component is the communication component that communicates the location done over GPRS. Each tracking unit has a sim installed in it and the location is communicated through this sim.
These devices have the ability—that in case of a theft or snatch—to turn the vehicle off or back on. We get alerts related to tampering and we have an active control room that monitors vehicles 24/7.
On the commercial fleet management business, we provide a lot of services related to driver behavior monitoring, or fuel monitoring and management, allowing our customers to optimize and reduce their operational costs on the fleet management side. For example, Shell is one of our largest clients in the oil and gas sector. We also work with a lot of fleet operators that work with different companies within the oil and gas industry.
BRR: There was an accident in Bahawalpur last year with an oil spill of a Shell truck that cost so many lives. Can tracking devices be used to prevent accidents; or have safeguard mechanisms within vehicles to give caution?
SAK: In that tragic incident, the vehicle had a tracking device but it was not ours. A tracking device doesn't stop an accident from happening. It only tells you what happened. It can give an alert if the driver is driving irrationally but it cannot stop the driver from driving that way. There has been a big focus on monitoring related to health and safety requirements now. For instance, we can tell if the seat belt is on or not, we can tell how the person is driving, how fast he is driving, is he taking the prescribed route or not, is he stopping somewhere or deviating and so forth.
Clients can determine that the vehicle should not exceed a certain speed and if it does, they would receive alerts. We have driver identification, so one can link how good or bad a driver drives and corrective actions can be taken accordingly by the client's team.
BRR: Other than oil and gas, what other sectors do you supply your technology to; and what would be their share in the business?
SAK: Telecommunications and logistics are the larger sectors. In logistics, TCS is one of our clients; where we track their assets that are moving, which is either the motorcycle or the delivery van, not the parcel or the packages.
Among the top 300 corporates in Pakistan, around 40-50 percent would be our clients. Primarily, our business comes from banks and insurance companies, which make up for 60-65 percent of our overall customer base. Banks provide financing and leasing facilities to individuals and companies and technically, these vehicles are owned by the bank so they are focused on preventing theft or minimising the possibility of theft.
They have identified no-go areas or areas that are known to be high crime areas where chances of theft or snatch are higher. If the vehicle enters these areas, it would send alerts to us, and we can alert the bank. The vehicle can also be turned off. We have a nationwide recovery team. Apart from banks, we have 15 percent of retail and digital customers and the rest is corporate in terms of the percentage of vehicles.
BRR: Aside from asset tracking and fleet management, where else are you using this technology?
SAK: We offer container tracking services as well for commercial containers and cargo. We install a portable tracking device and when the container or vehicle reaches its end point, we remove the device. The services offered are similar to fleet management. One of them is routing services. There is a certain route that the driver has to take which we monitor. If the driver stops for a certain amount of time, and we classify that as an unusual stoppage, we alert the customer. We monitor the speed as well.
BRR: Do you have any solutions for smuggling that is done through the borders?
SAK: In fact, we have a project with FBR since 2013 where all of the containers that are going from Karachi to Afghanistan are tracked by us. Our devices are installed on the Afghan Transit route. Other routes, which are used for transshipment where cargo is going from Karachi to Inland ports, are not covered here.
But because of these devices, pilferage at the Afghan Transit route has dropped to almost negligible now on this side of the border. Because everyone is aware there is a tracking device installed, the amount of cases has reduced. However, we have to remove the device before it crosses the border since we are only allowed to provide tracking services within Pakistan, we cannot track in Afghanistan.
Of the top of my head, I recall at least 12-15 cases we have caught, since we started, where we have had to recover goods as well.
BRR: How big is the tracking industry right now and what is your market share?
SAK: If you see, a couple of years ago, industry landscape was very different. Right now, the barrier to entry is fairly low in the tracking industry because you require a license from the PTA which costs Rs300,000 and once the documentation is complete, you can operate as a tracking company. As a result, there are a lot of very small tracking companies in Pakistan. I would say, 70-80 companies are currently active but it's a long tail. We are by far the biggest and then there are 3-4 other companies that are fairly medium sized, and then we have lots of small regional tracking companies, which may have presence in one city or two.
That combined with the fact that the China market has opened up. A lot of tracking devices and technologies are coming into Pakistan which are cheaper, so the price of an average unit has dropped considerably. These factors have led to the industry being commoditized and there has been a shift from purchasing a tracking device to a lease or rental model, which distributes your revenue that you will get upfront in an equipment purchase over a long period of time and has an impact. Moving ahead in the retail sector, it will continue to be commoditized.
Using the number of sims that are in use for tracking purposes as proxy, I would say our market share is about 45 percent.
BRR: Over the next five or even ten years, where do see the most demand coming from; and what will be your primary focus?
SAK: We brought in McKinsey who helped analyse market for us and develop a strategy where our focus will be moving away from theft and snatch to fleet management services relating to how companies can optimize their existing fleet and how they can reduce fleet maintenance costs etc.
We started offering RFID based solutions; and we are in the research phase in products like indoor positioning systems (IPS). These are used to track and provide additional add-on services like if you are inside this building, how many people are currently on this floor, how many are on the floor above etc. It helps determine positioning of individuals. Then we have security and surveillance systems.
Another focus of the group is to digitally transform internally i.e. our own operations and then to start offering digital products. Our TPL Trakker app was for our customers only, which is now available for general public also. One of the features is the Track Me feature where friends and family can track each other through locations services on the phone. The idea is to introduce a premium model where you order a certain service free and then pay to get premium services. Initially, we were targeting B2C market, but we are now seeing a lot of interest from corporate for field management where they are looking to track their sales or admin teams or riders.
BRR: With CPEC, the logistics industry is expected to expand significantly. There will be huge volumes of cargo in transit. What are the opportunities for you here?
SAK: The volumes we are talking about are exponentially large, where we could see upwards of a million trips of container movement annually. There is a big opportunity for any tracking company there to position itself to provide tracking services. What remains to be seen is when that volume will pick up. How it is going to be regulated by the government; and what sort of infrastructure will need to be developed on route. There is an eastern and western route of CPEC so along those routes, I don't know if there is GSM coverage throughout the route. If there isn't then, how do you provide tracking services all across the route. The potential is huge but some questions are unclear. We are positioning ourselves to take advantage of his business in terms of trying to gear up for the infrastructure investment that we may need to make when this business starts.
BRR: Do you see a market within these ride sharing apps that have recently become popular?
SAK: Careem has deals with certain banks whereby captains can get good financing deals from banks. All of the UBL leased vehicles sold to Careem drivers have our tracking device installed in them. From the mapping and navigation business, they are in the process of testing some of our products to switch to our TPL maps from google maps.
BRR: Have you considered entering into agreements with Suzuki, Honda or other OEMS that would have these tracking devices built-in the vehicles?
SAK: Not for now. One of the reasons is that these OEMS are very particular about wiring and the equipment installed in the vehicles. So far there isn't any approval for built-in trackers in Pakistan. On the flip side, we are working with them on the mapping and navigation side. The focus will now be shifting from tracking to the in-dash navigation units. If we are looking at 3-5 years down the line, I think all the communication will move to the in-dash navigation unit, so this whole concept of the connected car stems from that where you have every information related to the vehicle wired into that unit, and that unit sends communication out, and you are storing and developing apps and services on top of that data.