How often should you service your car?
13/02/2018
Posted by:

TPL-Trakker

Category:

Blogs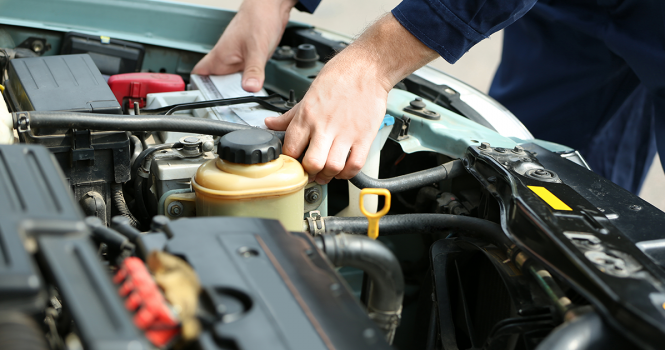 After buying a car, to keep it in the best shape, getting it serviced after regular intervals is a must. Here, we will learn the type of services a car needs and how to get them.
So, how often should a car be serviced? The answer to this question depends on several factors including:
–   The number of miles you have driven
–   The condition of your vehicle
–   The quality of roads in your city
A general rule of thumb states that the cars in Pakistan should get serviced every month or after driving at least 5000 KM. While those, who drive on rough terrains or in a reckless way should consider getting their vehicles serviced every 3000 KM.
It is hard to determine whether your car needs service unless you have a modern car that comes with a light switch indicating car's service time. In case that option is not present, you can always consult the owner's manual to see the type of service your car will need, and it's time. Most car experts suggest that even if you are not driving your car on a regular basis, it is still essential to get it serviced because most of the car fluids are susceptible to moisture and therefore would need to be replaced.
What if I don't service my car on time?
If a car is not serviced on time, it will become hard to control and driving it won't be fun anymore. In a few weeks after the service date has passed, its mileage will worsen. A few more weeks without service and major mechanical failures can occur in the car compromising safety.
So the service may be needed after a month or longer but what should I check on daily / weekly basis?
Your safety and peace of mind depend on the condition of your car so you must perform some tasks on a regular basis to keep it in the best possible shape ensuring your safety and comfort.
●   Checking your car for cooling fluids at least once a week
●   Checking the tire pressure to keep them inflated according to manufacturer's recommendation.
●   If you have a car tracking device installed, occasionally check if it is working accurately using the means provided by your service provider / calling their helpline to know your location.
What if I don't have a car tracking system?
You can go to TPL Trakker's website right now and avail an exclusive discount of flat 15% on all TPL Trakker's products. The discount is exclusively available for online customers and you can avail it by simply visiting TPL Trakker's online store. The icing on the cake is a free car check-up for buyers of Premium packages at registered 3S dealers.
While getting your car serviced on a regular basis keeps it in excellent shape, you also need to keep it safe from perpetrators. The best way to tackle this problem is to install car tracking systems and with #SpringDrive, you can benefit flat 15% discount on the order. The best tracking service for your vehicles is a few clicks away, order now and enjoy their installation service at your doorstep.
Don't miss out on this unique offer and give your vehicle a quality makeover with TPL Trakker's #SpringDrive campaign.